Testimonials
Cotton - Barn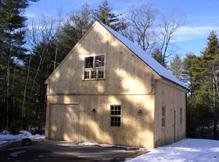 "I wanted to take the time to extend my appreciation to the wonderful job you did in constructing my new barn. I am extremely pleased with the job Create n Build did on the organization and structure of all the different factors involved with my barn and site. From the earliest of days when you helped me develop a blueprint that fit my site, my needs, and my pocketbook, to the final days everything was first rate!.
Your ability to clearly communicate with me as your client is a great asset to have; one that I know other builders and developers do not possess. I was so thankful that you kept me updated daily and that if I had questions you were prompt in finding the answers and getting back to me quickly. Your honesty and clarity made for a smooth progression of events in getting the barn up and finished, not to mention all the final details and special finishing touches. From the early days of staking out the site and establishing the grade to the final days before final inspections, you made the process go smoothly.
There are not enough words to go on paper to explain how comfortable I felt working with you. Create n Build should be proud of their construction and of their honest manner in dealing with clients. You certainly have built a reputation that is well deserved."
Powell - Kitchen Design
"We had already approached three professional kitchen designers to help us plan our new kitchen. A number of designs were produced but we were unhappy, something was missing. We then contacted CreateNBuild on recommendation and from the first meeting, Ralph was truely inspirational. We were incredibly impressed with his flair for design. His expertise with CAD technology meant that we were quickly able to work together to create the perfect solution. He even showed us a 3 dimentional 'virtual walkthrough' which was like actually standing in our new kitchen for real! The result was simply stunning. Thank you CreateNBuild for making our dream kitchen become a reality! CreateNBuild were simply fantastic. Inspirational design, 3 dimentional representation. Stunning results!"
- Carol Powell
Zazza - Addition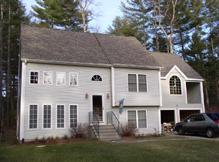 "Create and Build were one of many builders we interviewed when we were considering adding on to our house. We had a chance to see some of Ralph's work, liked what we saw & gave him a call. We had a rough idea of what we wanted but were having a tough time ironing out the finer details of our project and were having trouble finding an architect who could draw up and refine our plans. Ralph showed up with a desktop computer tucked under his arm along with a monitor, keyboard, mouse ,etc. & went to work modeling our existing house and the addition! Apparently laptops haven't caught on over in Uxbridge or on the other side of the pond... With Ralph's architectural modeling software and his expertise we were able to quickly see how our addition would look & how it would match up to the existing house. Ralph was able to make modifications to our design quickly and show us 3-D renditions so we could make the right decisions on the architecture. Working with a builder who is also an experienced architect was convenient. It allowed us the flexibility to make changes to the design quickly and easily and probably saved us some money.
Once the project got under way we ran into issues with the town and Ralph did all he could to work with the town to move things along quickly. Once that was behind us we found ourselves in the thick of winter. Ralph & crew (especially the electrician!) worked many cold winter days to get the job done. He and his crew are professional & courteous. So long as you don't mind the Kings English, I would recommend choosing Create and Build."
- Joe and Laurie Zazza - (401) 749 5628
Jackson - Remodel
"We are so thrilled with the results of our kitchen remodel. Ralph was extremely competant in all areas of the work from start to finish. He was more than willing to answer each and every question (of which we had many!) throughout the entire process. In fact, I think I may know enough now to build something myself! Ralph was also open to any new ideas and changes that arose once the project was underway which put us at ease about how the final project would turn out. It is now hard to imagine that our kitchen and dining room were 2 small rooms and that our amazing hutch was just an empty closet! My husband is already planning for future projects with Ralph - land clearing, a home addition, a garage with a great room... Does such a list ever end??"
Hardy - Deck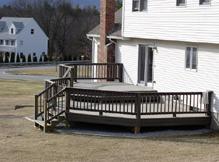 "Ralph and his crew did a 1st class job in the construction of our 3rd floor addition and rear deck. He was fast working, and my wife and I could always count on him for ideas and different options."
Collette - Addition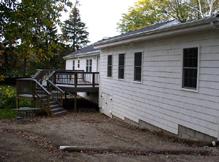 "During the construction of our addition, we were able to work together with Create N Build to discuss the right design ideas for our needs. The build process went well and we had the opportunity for frequent discussions to check in as the project went along. We are very happy with the addition and particularly with the design ideas provided in the beginning of the project. Ralph is very service orientated and was very reliable and dependable."
- Joe and Jess Collette
Emerson - Bathroom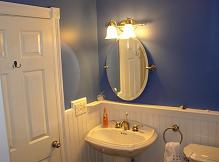 "Ralph renovated our first floor bathroom. He gutted the bathroom down to the studs, installed a new shower stall, new tile floor, new toilet, pedestal sink and wainscoting. The best part of the whole project was that he installed a laundry chute from the second floor to the basement with an access door from just outside the new and improved bathroom. He was easy to work with and consulted me on all of the detail work. We made improvements and changes along the way that best suited our needs. We were very pleased with the end result. So pleased, that while he was working in the bathroom, we contracted him to put tile in our kitchen!"
- Kristen and Eric
Harpin - Addition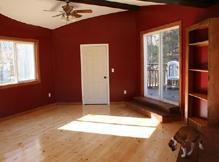 "Originally, my husband and I hired Ralph to screen in an old deck we had off our garage. After talking it over with him, we decided to build a year-round addition instead. We had some ideas about what we wanted, but then Ralph gave us some really interesting options as far as the shape of the room and the ceiling. We went with his ideas and havenít regretted a thing. We get compliments all the time and are pleased to have a unique room instead of an average one. Ralph is hard working and is easy to work with. He gives many creative options, but is very easy going if you decide to do something else. He also has a great sense of humor and interacts well with children."
Kirby - Porch
"We met Ralph through several of our neighbors' referrals, who immediately mentioned him when we asked for a reputable contractor. Within days after contacting Ralph, he was at our house with a host of ideas and energy in tow. We could not be more pleased with the outcome of the project. Ralph bumped out our front entranceway, knocked out a wall between our kitchen and dining room and replaced it with a peninsula. The biggest part of the project, and the one that has made a spectacular impact on our home, is a farmer's porch, which runs along the length of the house. Through each phase of construction, Ralph was willing to work with us so the project matched what we had originally intended. More importantly, he also added creative touches we would not have thought of, so in the end the project was even better than we could have imagined. Ralph is a creative craftsman who is also reliable and practical. He understands how to stay within a budget while at the same time delivering outstanding work."
- Kara and Mike